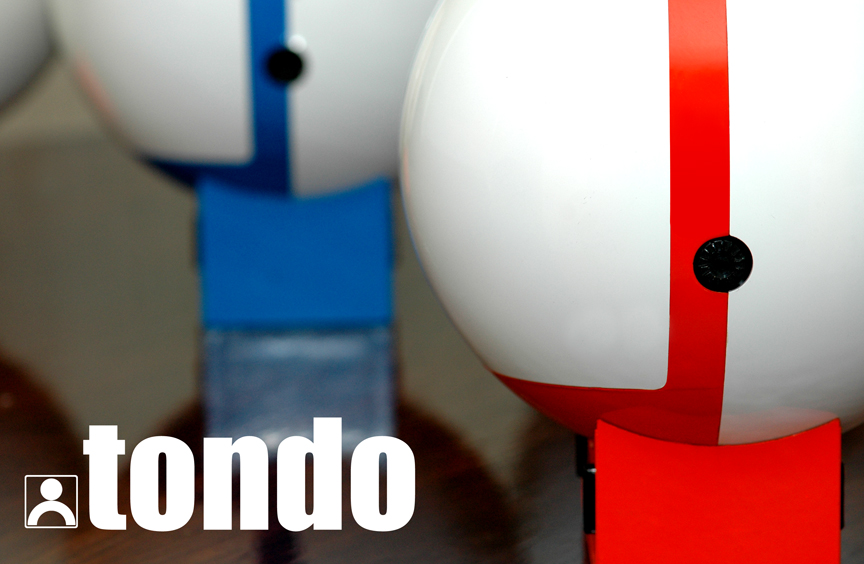 One of the items in the collection that gets the most attention has to be the Tondo. Produced by Italian toy manufacturer Polistil it was sold only in Europe in the late 60's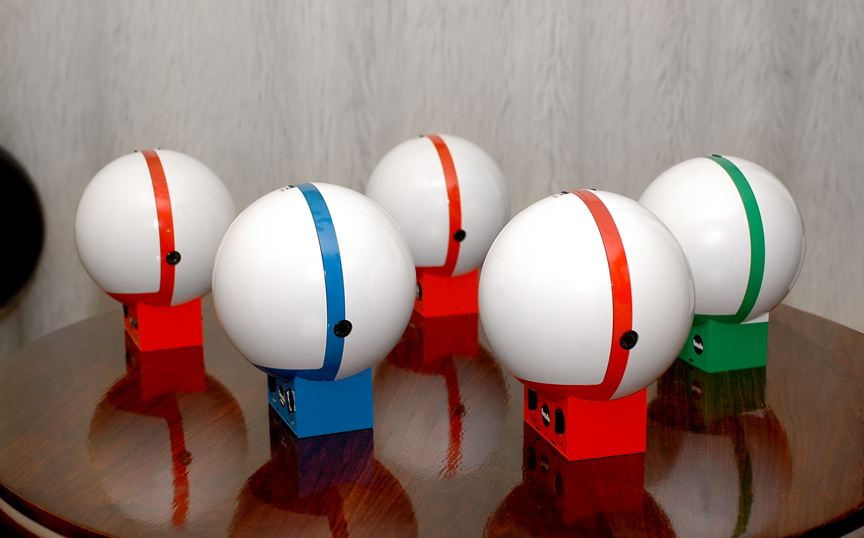 At first glance these Tondos (Italian for 'round' or 'disc') appear to be a fleet retro space pods and this was perhaps the intent of the Italian designer/artist GL Cernuschi as it is definitive of his 'space age' aesthetic. These five are the entire collection and shows the three different colours available. So what is a Tondo? It's only when one slides a discreet button at the top can we see what's inside...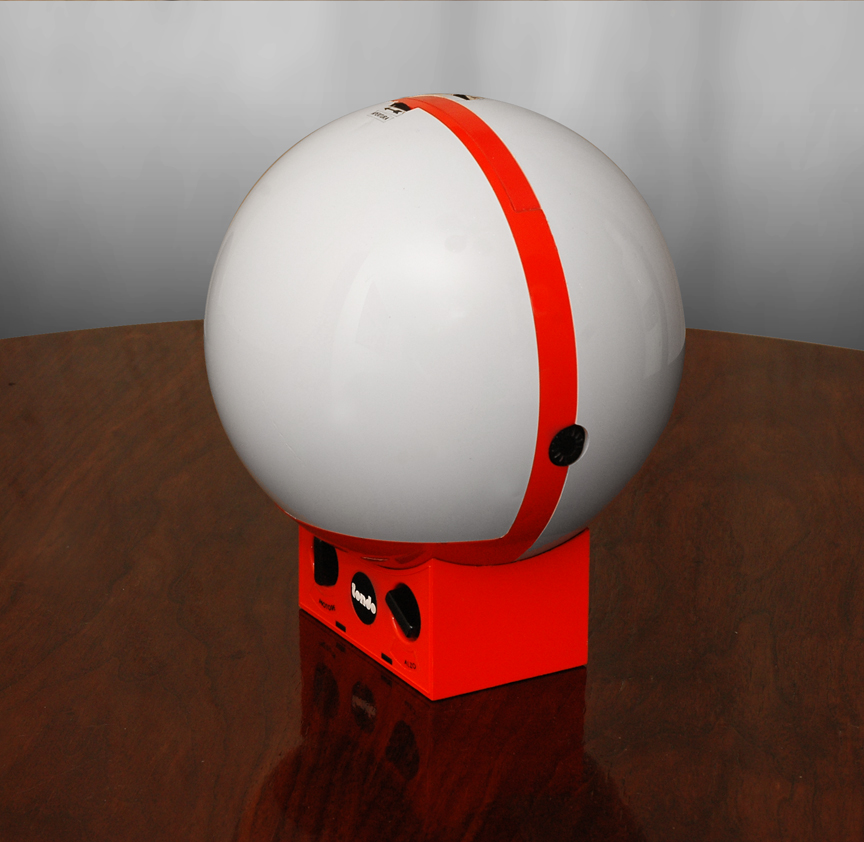 but what is it?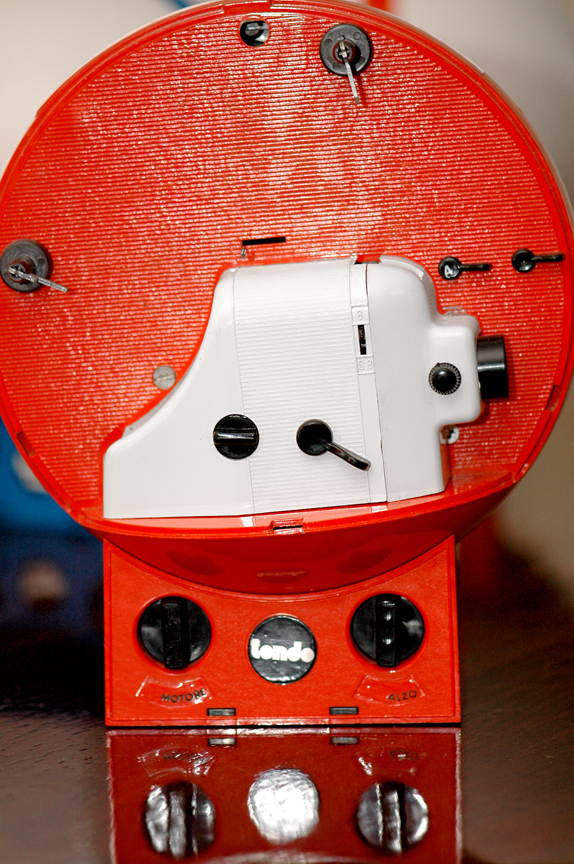 Yep, it is a wonderful 8 / Super 8 Projector!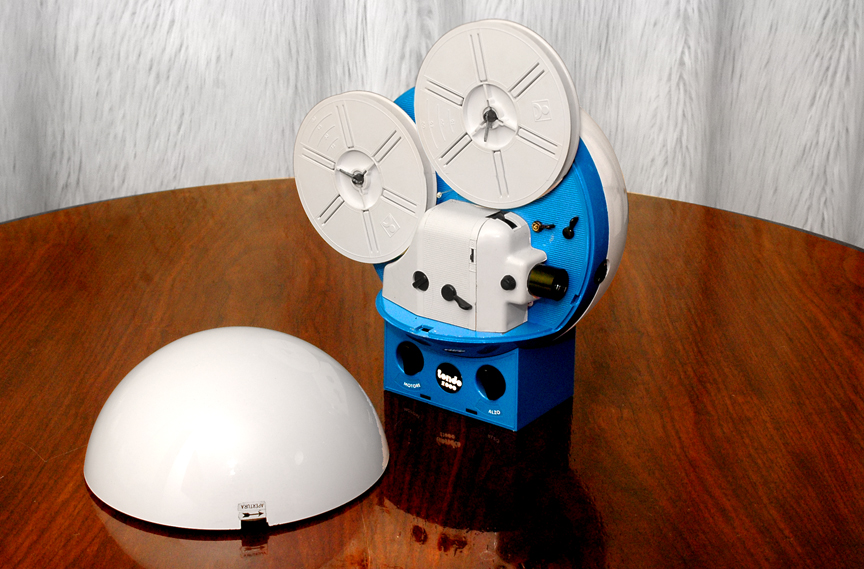 This 8 / Super 8 Project (the blue one shown here has a rudimentary 'zoom' feature and is perhaps the rarest of the colours) was made from abs plastic and steel. The steel center band gave the projector weight and stability.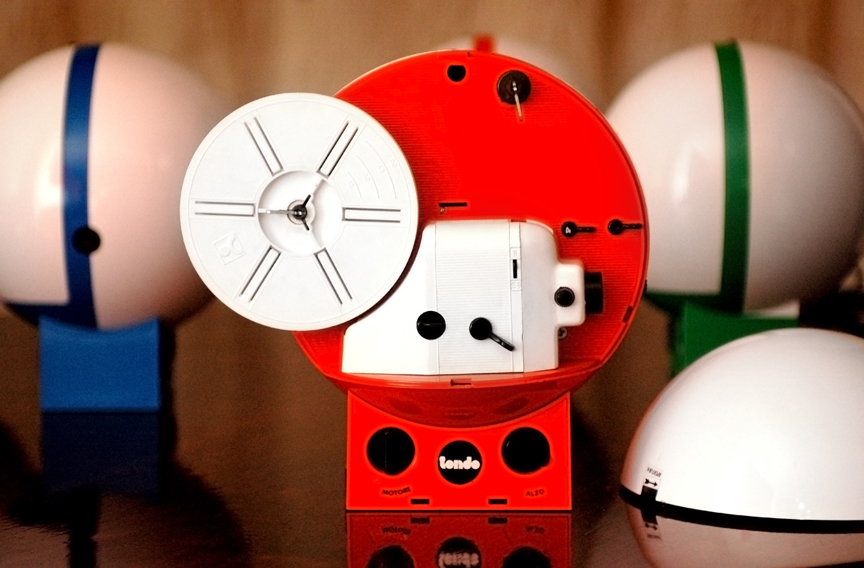 The the buttons at the bottom were for power (motore) and tilting the unit up or down (alzo). All these units work. I did have to buy a 220 power converter to power them up as they will only work on European current. They are not that difficult to find on Ebay Italy if you do a search for 'proiettore tondo' and would like a space pod for your home!